What to Consider When Selecting Modular For Your Next Modular Project
usedmodular March 10, 2022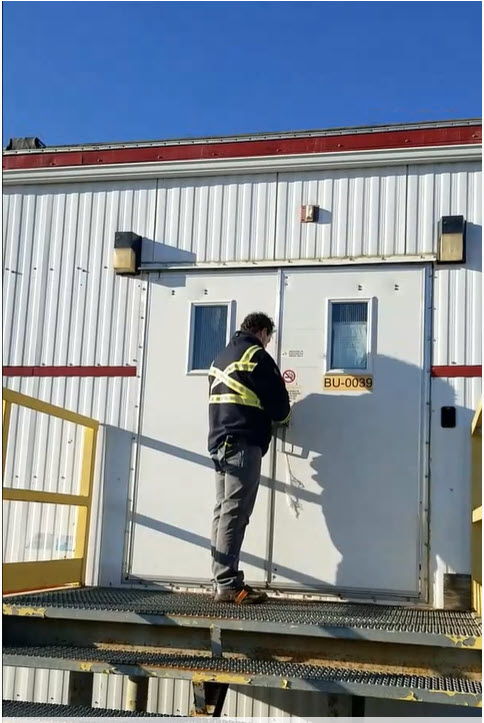 Below are some great guidelines to consider when selecting modular for your next project. With the absolute devastation that our friends and family are seeing in Fort McMurray and area, Used Modulars Canada Ltd will be there to assist in the rebuild in whatever capacity we can be……Now and into the future. We also have relationships with the best builders in the industry.
So you have made the choice to include Modular units into your next remote  project…now what ?
There are a multitude of outstanding modular suppliers out there in the workforce camp & accommodations game that rent, lease or sell for every possible need you may have.
So what do you need to know so you can make an informed decision about which supplier to use?
Let's start with figuring out the needs of your project and workforce. Long gone is the time when housing your workforce in small cramped bedrooms with gang washrooms is the norm. At one time three or even 4 to 6 persons to room was acceptable. There was a time when putting your hard working force in these rooms was the norm and the adage was … "Well if they don't like it…."
Today, now more than ever it is so very important to not only attracted employees through bonus such as private, spacious rooms but to ensure that they have a quality of life to go along with it. Let's start by asking some key questions.
Have you established a budget for your needs?
Is it a realistic budget?
What is the length of the project? All suppliers take length of the project into account when pricing out your modular solution.
Does it make sense to lease or buy? This is usually driven by not only cost but also the company's desire to carry assets on the balance sheet (or not)
What size of room is right for your needs? Is it a temporary project or long term?
**If it is long term and you have steady employees you may want to allow for such things as larger rooms, private washrooms, oversized TV's and Individual PTAC systems in the rooms as well as large hallways and arctic corridors. (enclosed camps)
What about offices? Have you accounted for enough or will several people be cramped into a small space; affecting productivity and increasing costs.
Are the dining room and kitchen cooking facilities both correct for the size of the camp and the needs of the caterer to produce the meals every day up to four times a day. A drilling site application varies greatly from a mining, construction or pipeline application.
What kind of thought have you given to maintenance of the facility? IE daily, weekly, monthly and yearly repairs, preventative maintenance and upkeep. Have you allowed for proper equipment and supplies to be on hand and for the proper labor to do the day to day work.
What about the lease site? Is it compacted properly and to the right slope as to assist with proper drainage? What are the consequences for not doing this? Here are just a few.
Increased repairs and maintenance costs due to units shifting in the spring time due to spring thaw (often spring thaw is not done until the end of July in many areas of Canada)
Re-leveling costs.
Damage to equipment.
Harm to a person due to inattentive workers not keeping up on maintenance.
Here are just a FEW other questions to ask yourself before selecting the modular units that are right for you.
What do like about the floor plan and configuration do you like, how does it correspond with the land you have to place it on?
What type fit & finish would you like.
What design will allow you to take advantage of energy efficiency?
How will the facility be placed on the land? Does it make optimum use of the sun throughout the year? Reducing energy costs.
Have you established a contingency fund?
Do you need all of the space finished right away, or will an expandable plan work best.
Are you constrained by land limits? Does this mean you need to build up or is there another solution?
How many bedrooms and bathrooms do you need?
What about a multi-denominational prayer room?
Have you sized the recreation and workout facility correctly and does it have the right equipment?
Private woman only workout facility?
Mine dry? Is it sized correctly?
Do you want the laundry on the first floor, second floor, or in the basement?
What other rooms would you like to have?
Waste Water and water treatment or storage solutions?
World Class Modular Solutions
With access to key manufacturers in strategic locations in Canada, Used Modulars Canada can manage your modular projects anywhere in Canada, from custom designed permanent structures that rival site built structures in quality and aesthetics, to economical portable buildings that service immediate temporary needs, Used Modulars Canada Ltd and its partner companies have you covered. Our alliances allow us to have access to teams of world class designers and 1000's of designs. We will select the best manufacturer that is suited to your needs and budget requirements.
Contact us today at info@usedmodulars.ca and let out team assist with all your modular sales, rental and leasing needs.