About usedmodular
Description
Ads /

Latest items listed
New Ad
Two to chose from, These units are both in immaculate shape and ready to be demobilized to your site. Dec 2013 vintage Feb 2014 Vintage Both units ar...
92 total views, 1 today
New Ad
Rarely Offered! Like New Condition! - Client eager to dispose of - Make us an offer on multiples 2013 BCT Structures Built 30 Man Executive VIP Dorm Units ...
613 total views, 2 today
New Ad
These building were designed for camp and industrial situations whereby portable buildings are required. SLP Industries Ltd has received an outstanding response...
18 total views, 3 today
New Ad
PRICED TO SELL Starting at $7000.00 We have currently seven 400 BBl and three 200 BBL , Insulated tanks, Combination of Potable water and water storage. ...
11 total views, 0 today
New Ad
This kitchen has been added to over the years and is a combination of four different units, Needs some work in the kitchen boxes to bring up to code. Likely abo...
10 total views, 1 today
New Ad
PRICE REDUCED to $275,000 - This Unit is Immaculate! Available Eight Unit Office Complex- Under 5 Years Old F.O.B. Abbotsford BC Features: Total...
1996 total views, 1 today
New Ad
Two - 2011 Northgate Built 48 person dorm. Shows extremely well and is ready to be put to work. Dorms currently in Newfoundland waiting for a new home. ...
22 total views, 1 today
New Ad
REDUCED TO SELL !  TLQ Mesa 154 Man Camp (46 units plus arctic corridors)is fully maintained and includes all dorms, a 11 unit kitchen diner, recreation unit...
2360 total views, 1 today
New Ad
**REDUCED by over a million dollars! - Priced to MOVE  - NOW at $950,000** Final Reduction Rarely available...full 123 man camp complete with Kitchen/Diner,lar...
4823 total views, 5 today
New Ad
SOLD
Exclusive: Frameless 2004 Travco three (3) Unit Kitchen/diner. Has been re-furbished. Hard to find in this condition! All equipment including coolers,...
412 total views, 1 today
Posts /

Recent blog posts
Exclusive: Frameless 2004 Travco three (3) Unit Kitchen/diner. Has been re-furbished. Hard to find in this condition! All equipment including coolers, mil machine etc. Currently stored in Grande Prairie AB Contact Us for more details. info@usedmodulars.ca
82 total views, 1 today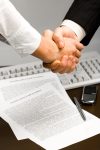 Using a Modular Broker? What are the Benefits First, what is a modular broker?  They are professional Companies or people who dedicate their time sourcing, securing and selling both new and used modulars. These professionals usually have many years experience in the field and most importantly, have an extensive base of suppliers, industry contacts  and […]
979 total views, 3 today
Since this article was last posted in August of '15 the landscape has changed somewhat and the economic factors and our customer base have increasingly leaned towards used modular as the preferred equipment to use. Below are some great guidelines to consider when selecting modular for your next project. With the absolute devastation that our friends […]
1228 total views, 4 today
Some suggestions when creating your listing… When you create a listing, it's in your best interest to provide as much detail about the modular unit(s) as possible. The more information you provide the better chance you have it will sell. Here are some things you will want to keep in mind when creating an new […]
1291 total views, 1 today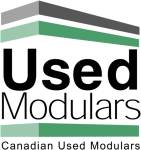 Used Modulars is the first of it's kind in Canada Welcome to Used Modulars Canada and thank you for taking the time to visit our site. This is the first classified ad's site dedicated to used modulars across Canada. We are just getting started and are focused on building up new users every day. It […]
5856 total views, 4 today