About Rod Duhamel
Description
Ads /

Latest items listed
The camp is currently located in Williston, North Dakota.  It was only used for a brief period of time and was only half occupied before the operation was shut ...
296 total views, 1 today
ASK ME
Client is open to best offer on this unit. Offered for immediate sale Open to all reasonable offers, this large office complex 60 X 130. (11 units) more detail...
182 total views, 1 today
9'6" High plus a skid underneath. It also has double doors at each end, a false wall with a man door and panic hardware. The spray foam is underneath and walls ...
302 total views, 0 today
Posts /

Recent blog posts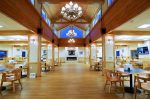 Used Modulars Canada Ltd is proud to offer for sale….Cheecham Lodge……for over 3 decades this 382 room facility has served the hard working crews of the Alberta Oil, Gas and related sector. Situated on 21.99 acres of prime highway frontage on 881 this Lodge is ideally located in close proximity to many operating oil and […]
398 total views, 0 today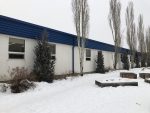 It was great to be able to pop down to West Edmonton Christian School yesterday to see the progress on demobilization of a 16 unit modular classroom. When Alta-Fab Structures Ltd; a preeminent Modular Solutions builder; approached us with the opportunity to "sell" this 30 year old asset in order to make room for a […]
645 total views, 0 today
Used Modulars Canada has been asked to dispose of many of the former Canada North Group of Companies Fleet assets including two significant pieces of land. Please see the various ads on the website for more information. Executive dorms Jack and Jill Dorms Executive Wellsites Kitchens Light Towers Global Tech Power Plugs Recreation Rooms […]
1408 total views, 0 today